Dark kitchen: a booming concept
Uniquely dedicated to online ordering, the dark kitchen is a new type of restaurant, most often without a room or welcoming customers. To clarify, other names are sometimes used to designate it:
ghost kitchen;
cloud kitchen;
virtual kitchen;
etc.
These different terms nonetheless cover the same concept. In other words, the dark kitchen consists of a centralized kitchen. Consequently, the dishes ordered from an online platform are prepared, and intended either for collection or for delivery. As a result, everything is there to produce meals in optimal conditions: one or more chef (s), equipment for preparation and cooking, a cold room, etc.
Due to the pandemic, which has forced restaurants to close their doors to the public due to health measures; dark kitchens have developed at a sustained pace in recent months. That is to say, the dark kitchen generally offers different types of cuisine: burger, pizza, Thai, etc. But all these specialities are prepared in the same place.
Online and "dark kitchen" ordering: several possible configurations
Your LivePepper solution is all the more suitable for this activity as it allows you to multiply the culinary concepts, without enlarging the constraints.
Therefore, several types of cuisine, several chefs, but the same online ordering site! Everything is indeed centralized on the same platform, with a single cash register software and a single bank account, since the payments are collected by the same company. Consequently, management can also be centralized, thanks to the "multi-site" configuration available on your LivePepper backoffice.
Your LivePepper therefore adapts to your needs and your budget, with two possibilities to group your dark kitchens on the same platform. To clarify, a single site with a common configuration is the first option. While a multi-site links to a different site for each dark kitchen.
Monosite, standard one or bespoke one
As part of a monosite, your dark kitchens are set up as product categories on a single site. In other words, this allows the final customer to be able to choose dishes from several different dark kitchens (and therefore different culinary specialities) in a single order, with a global payment.
With the "monosite" configuration, the different dark kitchens have in common: standard and expert features (delivery settings, opening hours, centralized statistics, etc.), but also additional options (upselling, rush hour management).
On a standard single site, the design is the same. There is, therefore, no way to distinguish dark kitchens other than by name, which is displayed as a category. As a result, this is the case in the following example, with La Manufacture: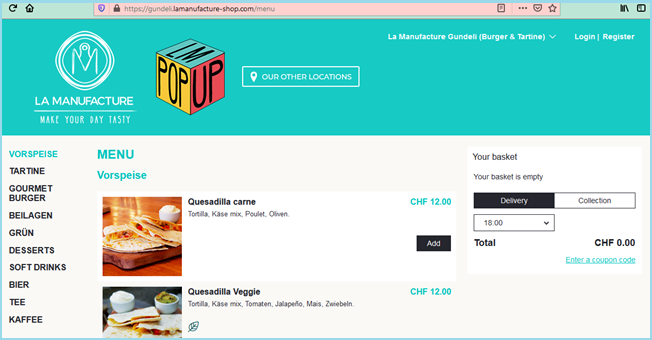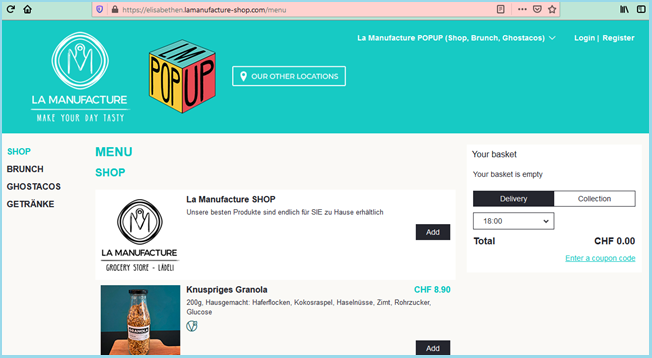 Here each category on the left represents a different dark kitchen, with the same design for all.
On a custom monosite, it is possible to develop a different design by dark kitchen, therefore by product category, like the Molly Jefferson Pizza site below: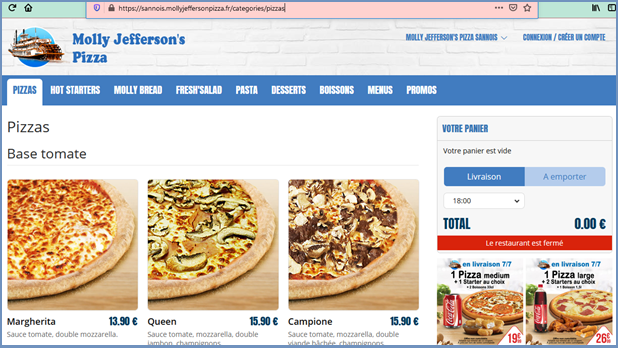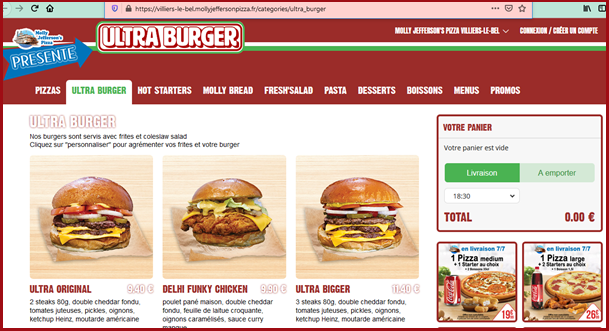 Here, the dark kitchen which offers pizzas has a predominantly blue design. While the dark kitchen, which offers burgers, has a predominantly red design, with two different logos.
Standard multi-sites or bespoke multi-sites
In the context of a multi-site, the Internet users must first choose the dark kitchen. Secondly, they have to select the culinary specialty they wish, before placing their order. Therefore, they are unable to, in one and the same order, order dishes from different dark kitchens.
In a multi-site configuration, you have a dedicated site per dark kitchen. That is to say, with a separate menu and all the advantages of multi-sites such as the configuration of the features which can be different depending on the dark kitchen. To clarify, the report with the statistics can be adapted to your needs, for example centralized. For instance, the delivery times and settings can also be adapted to each shop (for example: the Asian dishes are unavailable on Tuesdays, however the burgers are).
With a standard multi-site, the overall design (graphics, colours) is common to all dark kitchens. However, it is possible to identify each dark kitchen on the corresponding site with a banner, a logo and a favicon representing it (at an additional cost). From a common home page, the customers choose their dark kitchen, via a locator and then place the orders on the corresponding site.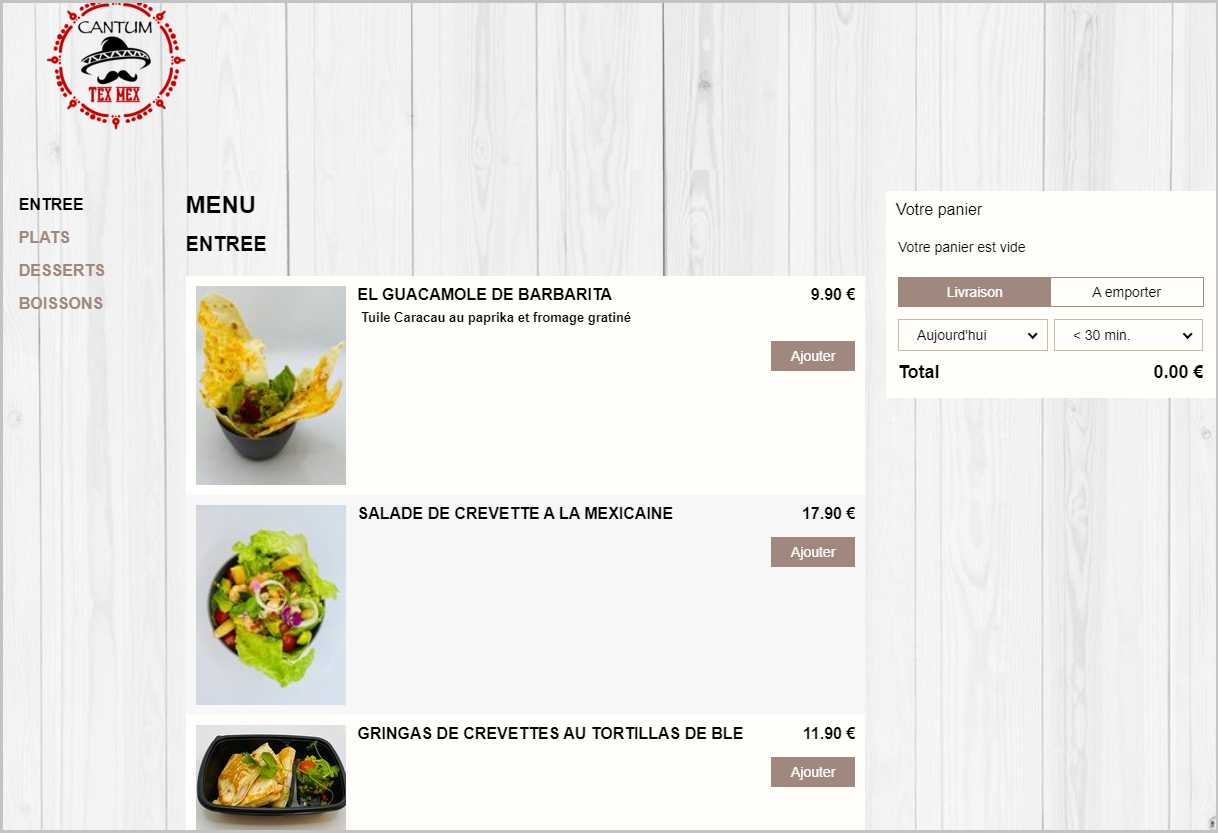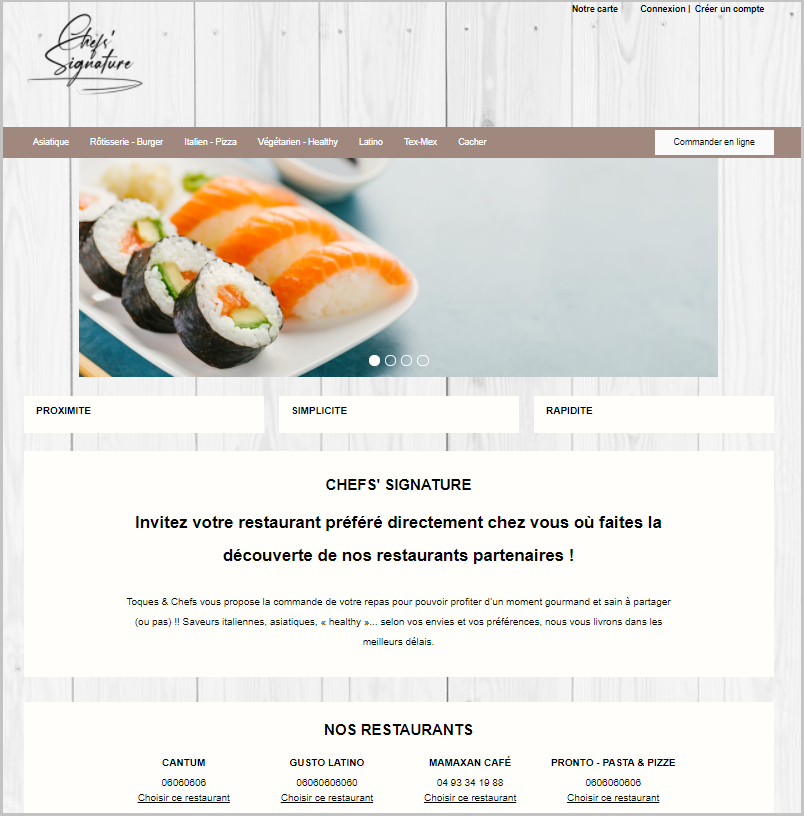 With bespoke multi-sites, the design can be global or specific to each dark kitchen, depending on your budget. A bespoke design, different for each dark kitchen, will naturally be charged more than an overall design for all dark kitchens. Consequently, to keep the cost down; we therefore recommend that you keep a global design for the entire lab, and simply change the banner and logo for each of your dark kitchens.
Compared to the standard site, the bespoke site not only offers more options in terms of design and creative rendering, but also configuration. Please note, however, that whatever the formula chosen, it is always possible to offer both delivery AND collection.
Your LivePepper team is at your disposal to create, with you, a high-performance platform adapted to your different culinary concepts. Contact us with any questions to immediately launch the creation of your special "dark kitchens" online ordering site (contact@livepepper.com)!