How does the retractable basket work?
The shopping basket, which summarizes the products selected by a customer, is inseparable from any online order. Although very useful, it still occupies an important place on your restaurant's website. In order for your customers to easily access it, without having it constantly in front of them, LivePepper offers the retractable basket.
Instead of systematically occupying nearly a third of the page, the basket can be "folded" in one click, at the top. This "retractable basket" option made available by your LivePepper team, significantly improves the browsing experience for users. In other words, it allows in particular:
your customers to have a clearer view, and a less dense display;
to regain available space on your web page for other uses;
to give more importance to illustrations and visuals (product photos, etc.);
to display alternative content, that is more strategic for you and your customers, instead of the shopping basket (images, banners, etc.).
The advantages of the retractable basket through a specific example
In terms of the design, the retractable basket is particularly relevant. The following example, in pictures, gives you a more concrete idea of ​​its graphic interest. Firstly, here is the basket displayed in its entirety, when the customer wishes to view its content: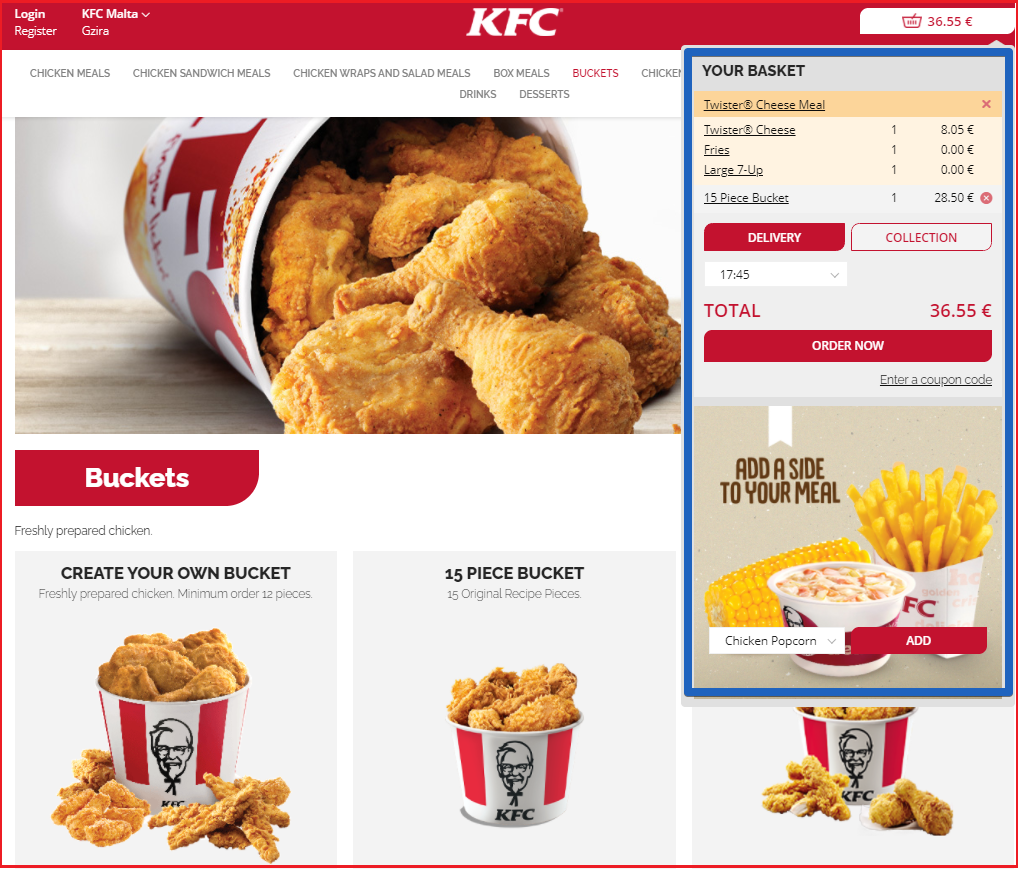 Secondly, there is the same basket in its "retractable" version, which gives more space to illustrations, and photos of your products: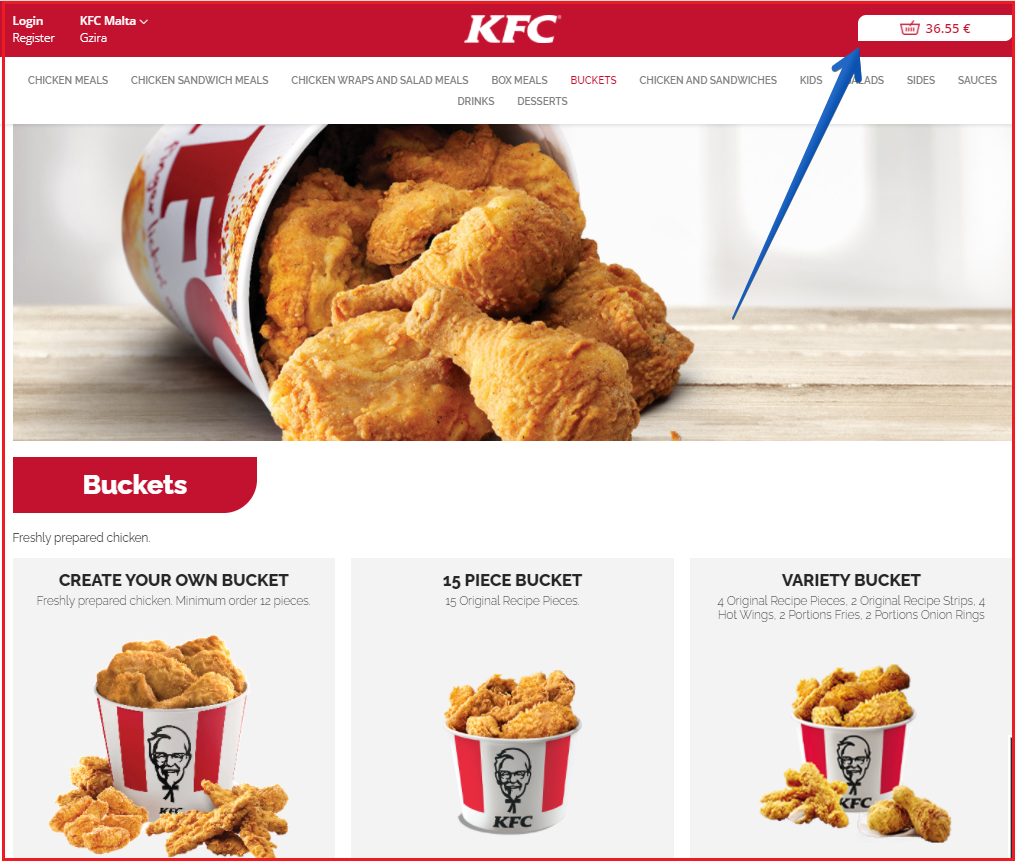 Moreover, in order to further improve the experience of your users, while boosting your sales, your LivePepper team also offers a product upselling under the basket. This feature is specifically used to make relevant purchase proposals to customers of your restaurant's online ordering site, using algorithms. These, configured with you, analyze the current promotions, and the contents of the basket to suggest other dishes. That is to say, placed under the basket, it therefore offers additional products to the customer, without hindering their navigation.
Please note: just like the retractable basket, the product upselling option, is only available with a bespoke site.
To sum up; be aware that these two options can, of course, be activated separately, but also subscribed together for increased efficiency.
As always, your LivePepper team helps you to increase your online sales, while keeping your customers' expectations in mind. Do not hesitate to contact your team, to find out more about the retractable basket, and immediately subscribe to this option, which will optimize the design of your site (contact@livepepper.com)!